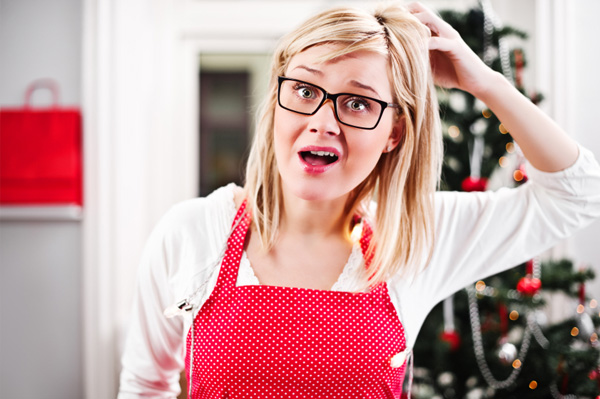 Ah, the holidays… 'Tis the season, the season of giving, a time of love and laughter, family gatherings, holiday meals, warm cookies, chestnuts roasting on an open fire… What's not to love? It's the most wonderful time of the year!
Unless of course, you are the one who is expected to make it all happen. Are you the host or hostess with the "mostest"? Are you expecting dozens of hungry visitors at your house this holiday season? Has the shopping, gift-wrapping, grocery shopping, cooking, and cleaning been left to you? If so, chances are that at this point you aren't feeling quite as festive as your guests who are eagerly waiting to show up at your house for the holidays.
But fear not, gracious hostess, Crucial Vacuum is here for you when nobody else gives you and your mile-long to-do list a second thought. We appreciate you and all the hard work you do time and time again to make it all happen. So, the clock is ticking… Let's get to it. Crucial Vacuum is your one stop shop for all your cleaning needs. Just because we have vacuum in our title, you didn't think that's all we had did you? We have everything you need to get your house spic-and-span before your company arrives!
Dusting is one of the most dreaded household chores. Does it seem like all you do is stir dust up, only for it to settle back where it was in the first place before you've even made your way around the room? If so, may we recommend lambswool? Lambswool is great for dusting because it's incredibly soft and gentle on even your most delicate surfaces. The fibers are great for grabbing dust rather than just flinging it around. We have an awesome selection of lambswool dusting products for all your dusting needs.
Do you have tile or hardwood floors? Aren't all the compliments on your gorgeous floors nice? Keeping them clean, not so nice, right? Crucial Vacuum offers great cleaning supplies and mops to help do the dirty work for you.
Of course, we have to mention your carpets. Just before your guests arrive, a nice thorough vacuuming will go a long way to ensure your house is ready for the holidays. So make sure your vacuum is ready, beforehand. You don't need the stress of changing bags and filters at the last minute so stock up now. Remember, your trusty vacuum needs to be prepared and taken care of just like it's lovely owner.
So as the holidays approach at a rapid pace, try to relax and enjoy them. The gifts will be wrapped, the ham will be juicy and delicious, and your house will shine, as always. You've got this!