After almost 6 years of consistently growing out of our office locations, we can finally say we made it to our brand new office space – and it feels awesome!
Collectively with our Crucial Vacuum family, we struggled to find the perfect location to root down and grow into. After searching near and far, we found an instant connection to an office space in Cresskill, NJ. It was an extensive project, one where we really had to use our imagination to envision our perfect space, but it was definitely worth it. Not only do we love the new vibes from our office but our performance levels have also gone through the roof.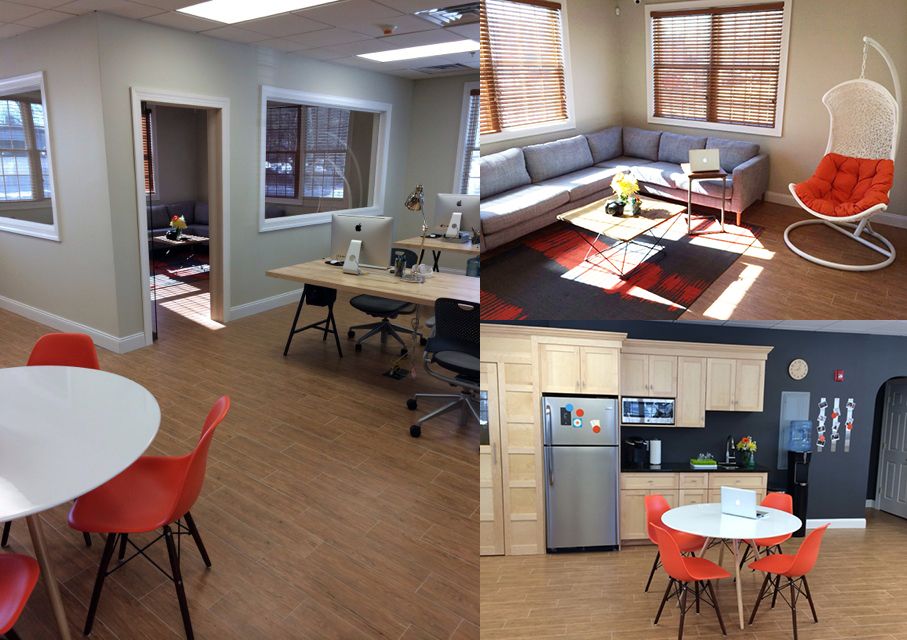 Instead of a hard-pressed office with cubicles, we wanted to create an open environment to welcome Crucial Vacuum, our family of other Crucial Brands, along with any visitors that decide to stop by. We even removed the idea of a conference room by adding a lounge with a hanging chair and a ridiculously comfy couch. Now all of our meetings are like family gatherings.
This amazing new location has created a type of motivation that reflects on us throughout our day. The pop of orange seen throughout our office would make anyone smile, especially our Crucial Vacuum customer care team. We want to make sure our office reflects the positive energy that we want to reverberate back to our customers. With our new office space, you'll know the Crucial Vacuum Care team is happy and willing to help all of our customers with their questions and inquiries.
Do you have any questions for our Crucial Vacuum team? Give us a call, shoot us an email or leave a comment below and feel free to ask us about our office space as well, as long as you don't mind us chatting with you a bit.